When you're baking creepy cakes for Halloween, for example, it's smart to have some edible candy eyes to decorate the cakes with. Cookies or muffins can get extra life and…
Everyday food for the whole family
In season right now – Apples
Sorry, no posts were found.
We love to bbq and try different methods of cooking delicious food on the grill. Today I want to tell…
The flavour of Mexico caught in a burger. Mexican burger with lots of delicious guacamole, a spicy homemade salsa, cheddar…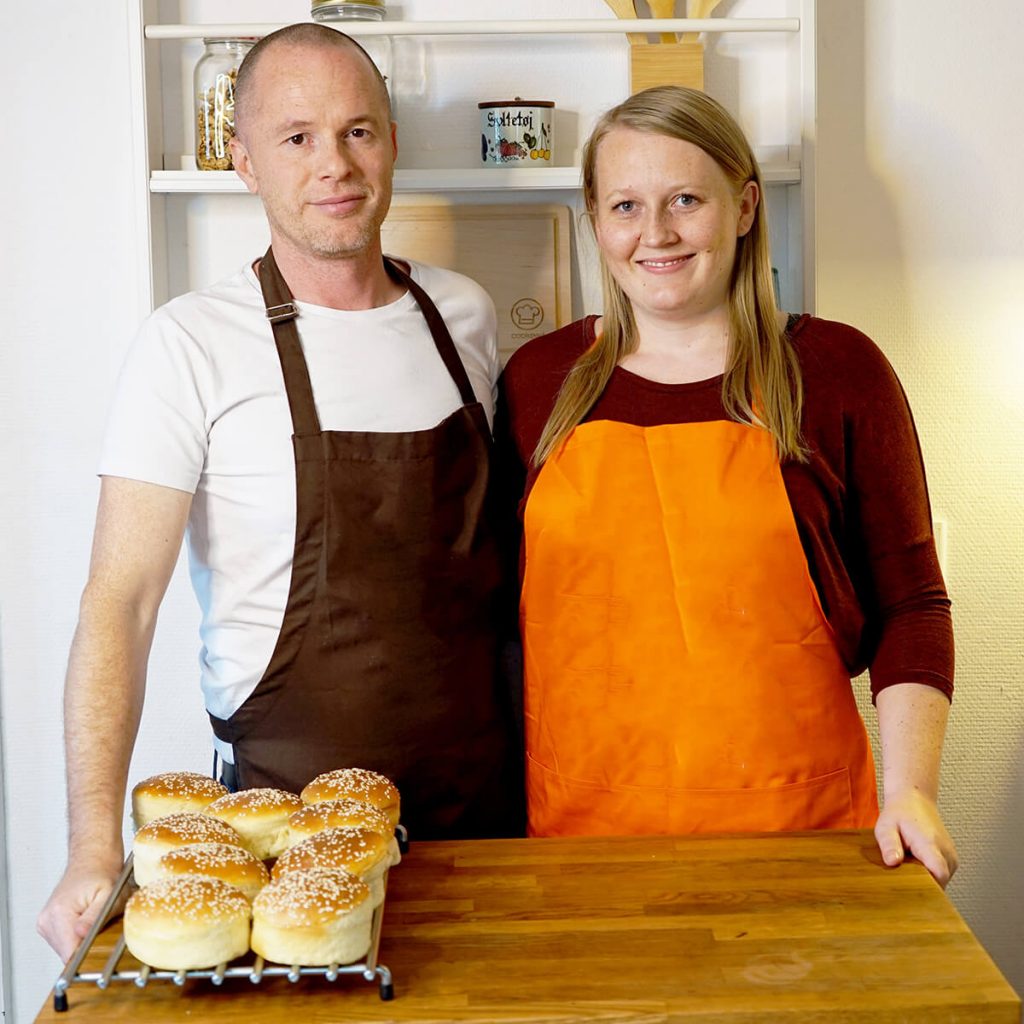 Welcome..
Meet the family behind Food for Food Lovers!
Behind Food for Food lovers is a small family living in Southern Jutland. The family consists of mother Tina, father Rasmus, Johannes is 6 years old and Ellen is 5 years old. The Lasse family dog ​​is also present when tasting the dishes.
We believe that everyone can learn to cook, and we hope to inspire more families to cook homemade food in everyday life! Bring the children to the kitchen and start having fun while cooking.